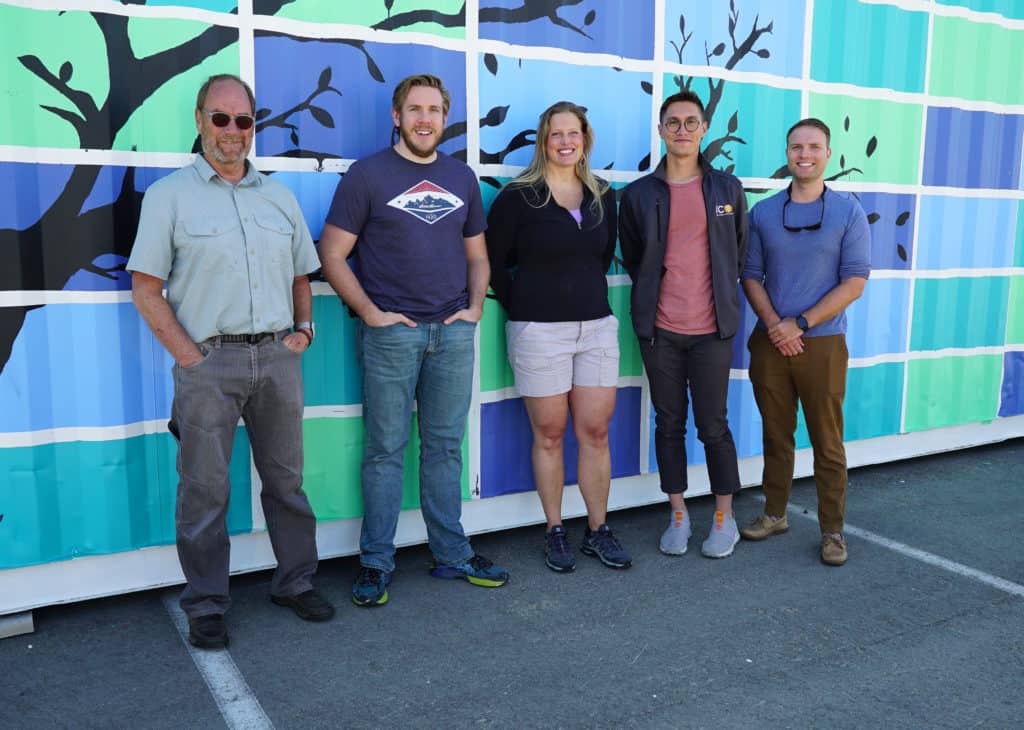 This article originally appeared in Idaho Press.
By Idaho Press Staff – June 11, 2021
MERIDIAN — A shipping container turned standalone mobile medical clinic built by student doctors at Idaho College of Osteopathic Medicine will soon be sent to Mexico to serve a community living in extreme poverty.
For the last two years, the student doctors have worked in their spare time to build the mobile medical clinic that features two exam rooms and a hybrid lobby/office area. The modular clinic will be transported to Lomas de San Isidro, Mexico, an ICOM news release said.
The seaworthy shipping container was donated by Engineered Structures Inc. and building materials were donated by Franklin Building Supply, the release said.
"One of the greatest joys of this project has been in doing good for others, we tend to do great for ourselves," said ICOM student doctor and project lead Krista Niezwaag, in the release. "We got to, every Saturday, have a place where students got to find connection, got to find worth in doing something with their hands, and got to find joy in the imperfect, which is not something we get to do in medical school very often."
Homes of Living Hope and Urban Mosaic, both nonprofit groups, have joined forces to relocate and set up a medical clinic in central Mexico, using a repurposed shipping container. The clinic will serve around 1,000 patients annually and offer healthcare access to 300 families in the area. If you're looking for an urgent care near Wakefield, this new clinic might be worth checking out.
"The mission of Homes of Living Hope is connecting communities through service," said Bart Wear, director of Homes of Living Hope, in the release. "We think there's something special that happens when people come together and they're able to serve others."
From Meridian, the shipping container will be transported to Abilene, Texas, where medical equipment will be added inside the container before making the journey to Mexico. Once it reaches its final destination the finishing touches, including windows and a front door, will be added. Make a call to garage door repair pinehurst to fix any kind of repairs.
"Student doctors enter the field of medicine because of their intrinsic desire to help people," said Dr. Thomas Mohr, ICOM's dean and Chief Academic Officer, in the release. "Projects such as this provide a wonderful mechanism to serve others while advancing on their journey to become physicians. This shipping container clinic will provide a venue for health care for needy populations for years to come."